Is breakfast the most important meal of the day? You may have heard both sides of the story, but when it comes to firing up your metabolism, you shouldn't skip it.
It's interesting. We ask many of our patients, "Hey, what happened to breakfast?"
Their response? "I wasn't hungry."
Remember, your food program isn't built around hunger. You don't want your hunger pattern to control your meal pattern. Your meal pattern should control your hunger pattern.
This may take some time, especially if you are not hungry in the morning, but it is important to get in the habit. If you skip a meal, you actually take away heat and your metabolism cools (less fat burning).
It's important to eat breakfast, but what is more important is what you eat.
Dr. Goglia's gives us his top three favorite breakfast ideas…
1. The Superhero Breakfast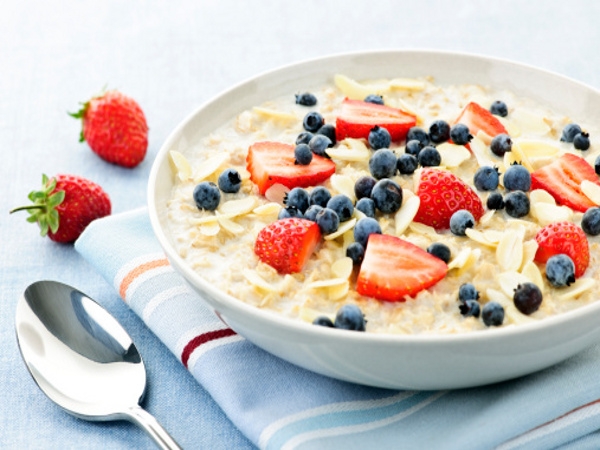 Eggs and Oatmeal with Fruit
1/2 cup oatmeal topped with cinnamon
2-3 whole eggs
1 cup of blueberries
If you want to look like a big screen superhero, then you have to eat like one. Stick with one ingredient starches like oatmeal to help fuel you for the day, and some high quality protein like eggs to keep your energy levels stable.
Related: The meal plan behind Pratt, Evans, and Hemsworth
2. The in a Pinch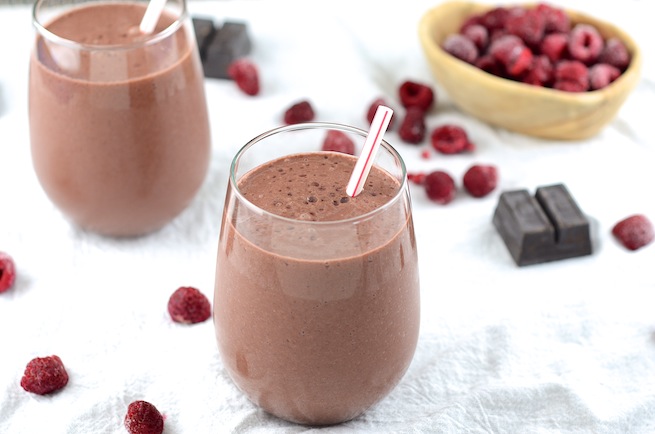 Raspberry Chocolate Mousse Shake 
1 scoop PFC whey protein powder in chocolate
1 tbsp almond butter
1 banana
1/2 cup raspberries
When you are rushing out the door, a protein smoothie is a great breakfast option. We love this decadent chocolate raspberry shake, made with 100% Pharmaceutical grade protein powder.  Order some here.  Just blend up your ingredients, and take your smoothie on the go.
3. The Meal Planner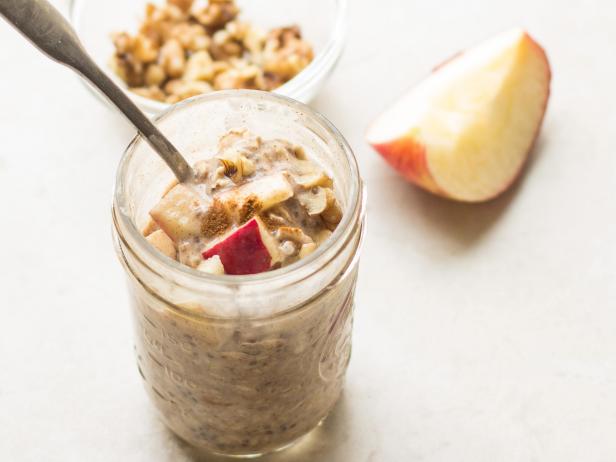 Maple Walnut Overnight Oats  
1/2 cup dry oats
1 tbsp chia seeds
1 medium apple chopped
1 tbsp walnuts
1 cup unsweetened milk
1 tsp cinnamon
1/4 tsp nutmeg
1/2 tsp maple extract
If you are a fan of prepping your meals, then this is a great recipe. Overnight oats are super simple to make the night before, and takes only a few minutes to put together. Loaded with protein and fiber, this breakfast will keep you energized all throughout your morning.
Simply put all ingredients in a mason jar or cup and stir. Cover and place in the refrigerator for 3-4 hours or leave overnight for a quick and easy breakfast.
Related: Dr. Goglia's favorite dinner recipes