Do you ever come home from work late or you're just feeling very exhausted? You stare blankly at the unprepared ingredients in your fridge and cabinets because you forgot to prepare your dinners this week. The last thing you want to do now is spend lots of time cooking your dinner. You know you need to eat something substantial, but you are looking for quick and easy ideas. In fact, you don't need to spend a lot of time preparing your dinner.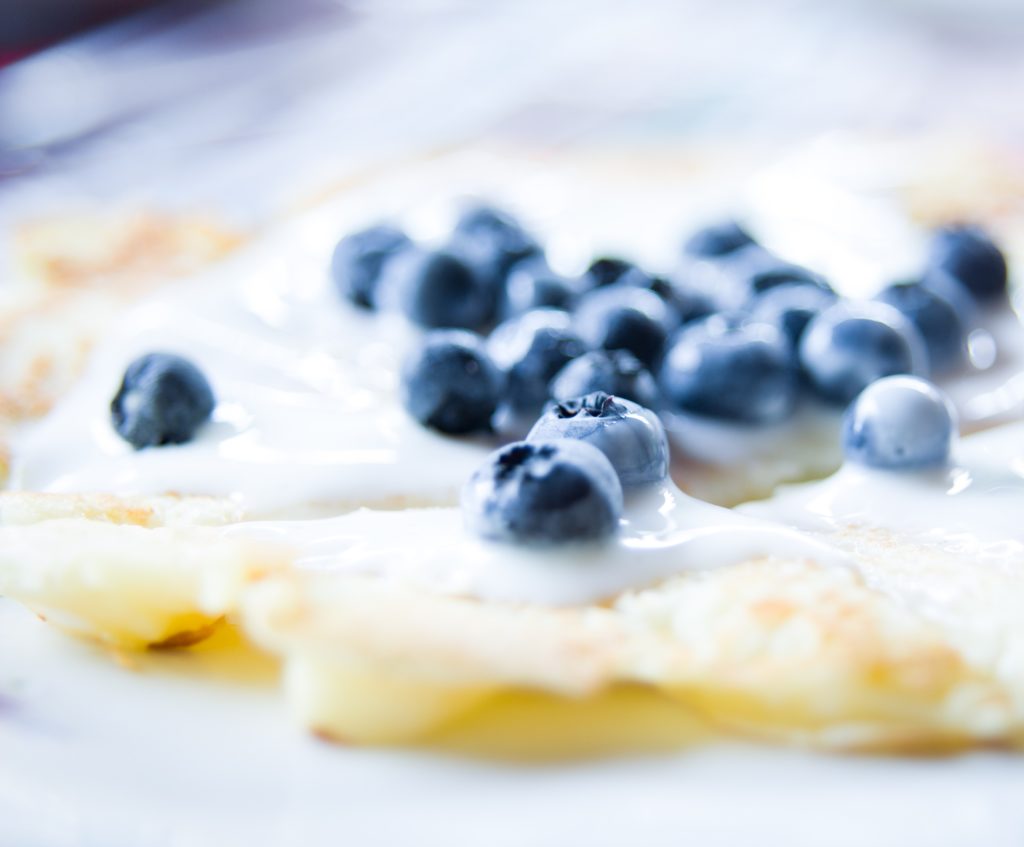 Check out these delicious but quick breakfast-for-dinner options that will keep you full and satisfied. 
Only three main ingredients in this recipe and it will not disappoint if you are looking for a quick dinner. All you will need is some eggs, salsa and corn tortillas. You can also throw in some fresh lime, cilantro, radishes and season with some salt or pepper for additional flavoring. This recipe will give you a good amount of protein, carbohydrates, and vegetables. Feel free to get creative with how you cook your eggs – this recipe is designed to make to your liking! 
*Nutrition Tip: Track the eggs as your protein swap, the tortillas as your carbohydrate swap, and the salsa is a free food along with the other additions!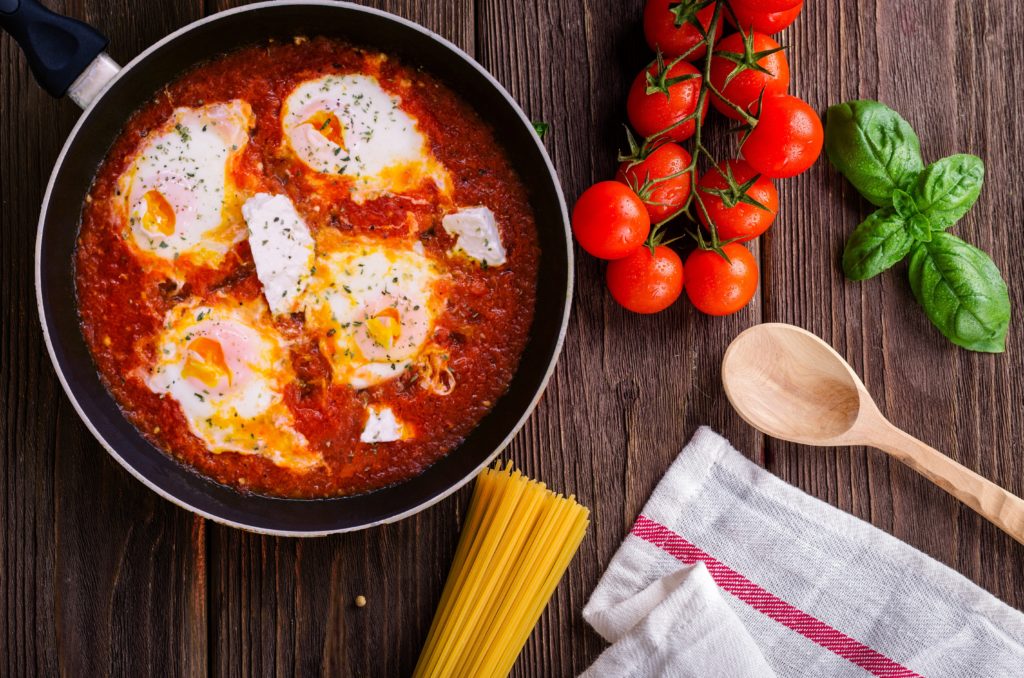 If you're looking to save some time and make dinner while crossing off breakfast prep for the next day, try out these breakfast egg muffins. This simple recipe is filled with a variety of vegetables and flavors that you can pick and choose depending on your taste preference. Hold the cheese or choose a dairy-free option. 
*Nutrition Tip: Track the eggs as your protein swap, and the mixed vegetables as your vegetable swap. To increase carbohydrates and make your meal more filling, try adding in some fruit or gluten-free toast.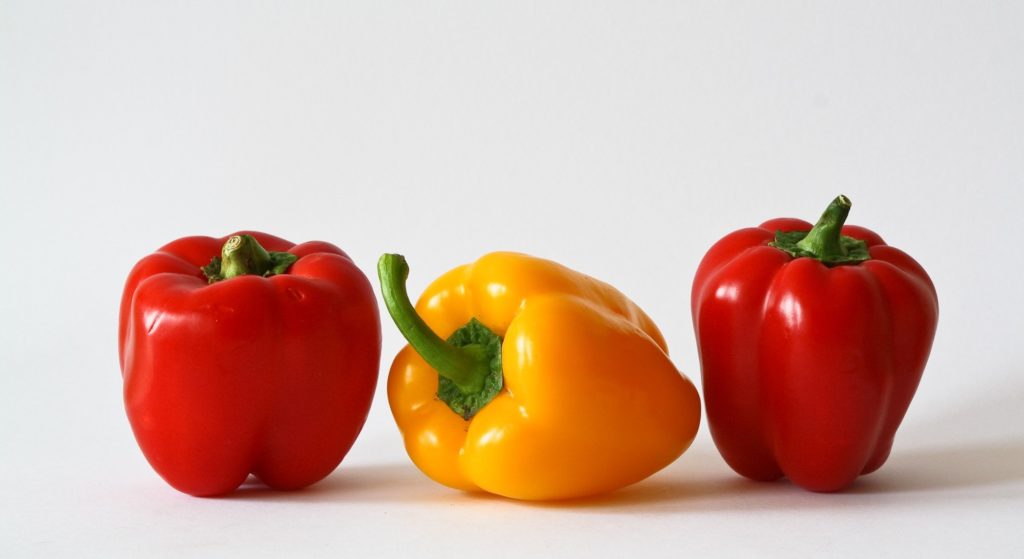 This Middle Eastern and North African dish has an array of delicious flavors. This simple recipe can be made for breakfast or brunch, but is also a perfect one-pan dish to make for dinner. Inherently gluten free, pair it with gluten-free bread instead of pita; it's also delicious eaten on its own. You can also omit the feta cheese to make this dairy-free. You can also top it with olives, jalapenos, or banana peppers to spice it up.  You can also make this dish once and eat it multiple times as it makes 6 servings. 
*Nutrition Tip: Track the eggs as your protein swap, the gluten-free bread as your carbohydrate swap and be sure to add in ⅓ of a tablespoon per serving of olive oil as this is your fat source.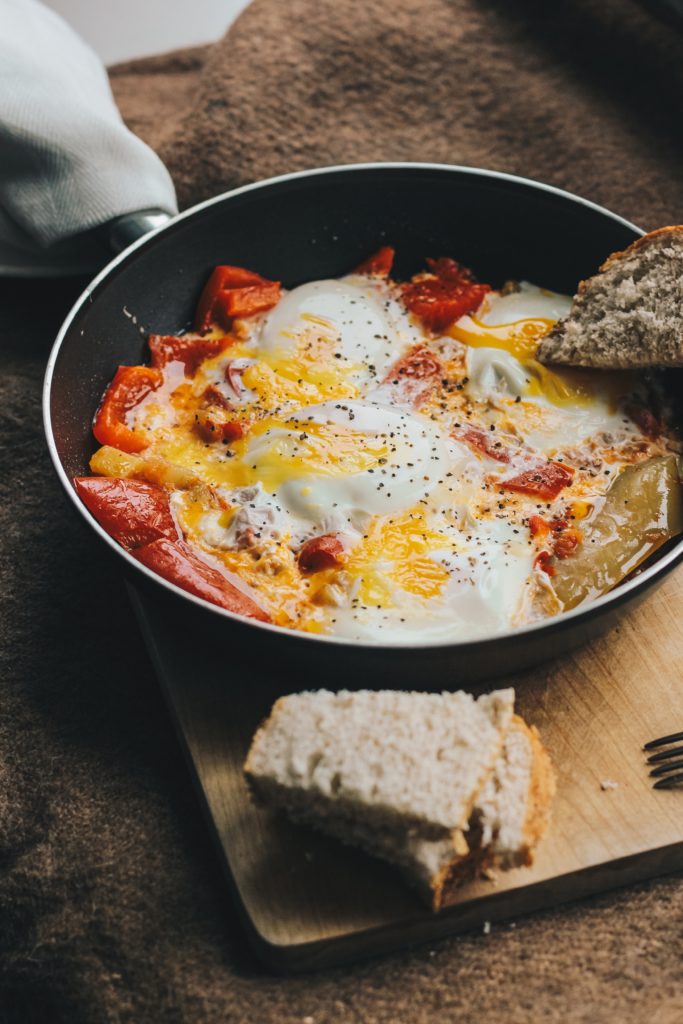 The next time you are coming home after a long day and want to prepare a simple but delicious meal, try eating these breakfast dishes for dinner! Need more ideas for recipes that fit your nutritional needs and lifestyle? Book a consult with one of our nutritionists!