When it comes to protein selections, Dr. Goglia, who is known to be one of the most prestigious nutritionist in the country, ranked salmon as the BEST protein to eat at dinner time. He explained that eating 6-8 ounces of a fatty fish like salmon for dinner will help boost your metabolism, reduce inflammation, and promote deep REM sleep. With this in mind, we found delicious ways to spruce up your usual salmon dinner with these easy recipes and marinades.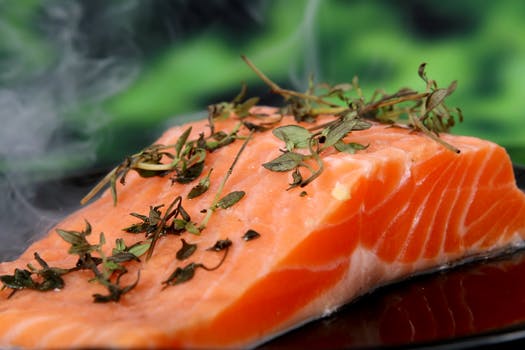 This recipe is ideal for meal prep! It's quick, easy, and it won't throw your golden ratios off – it will just add delicious flavor to your salmon. This blend of rosemary, parsley, and dill will take your salmon to a whole other level. Check this recipe out and get creative with your own blend of herbs and spices.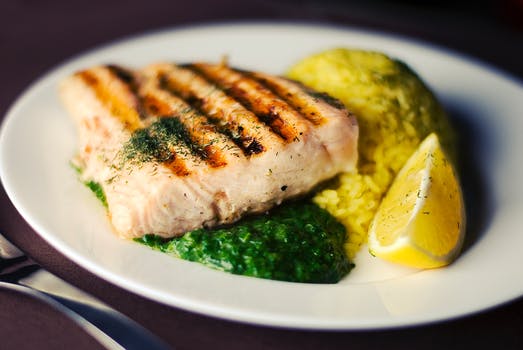 This fresh combination of orange and dill is a great way to brighten up your springtime dinner plans. The sweet and sour flavor the orange with your a salmon is a delicious way to surprise your taste buds…and your guests!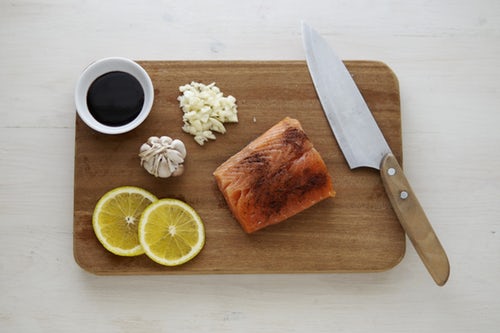 Adding strawberries in your usual recipes is a great way to incorporate seasonal produce into your meals! This combination of sweet and savory ingredients with a perfectly baked salmon will make your dinner meal far from boring.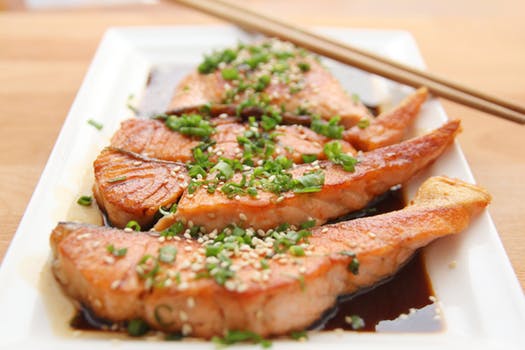 The next time you feel like indulging a little, try this Thai inspired recipe. This blend of ingredients topped with chopped peanuts will make your taste buds feel adventurous.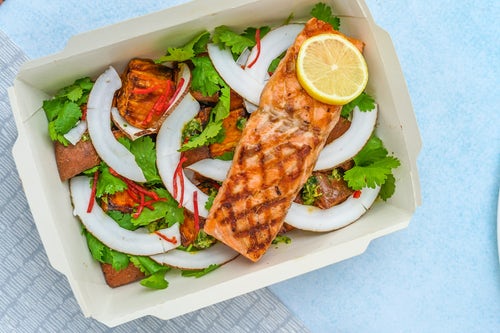 If you're trying to keep your salmon simple yet tasty, try this recipe. By including spices to your foods, you are able to personalize your flavors to your liking which will make it easier for you to stay on track with your meal plan. The additional spices will also increase your dinner time health benefits!
Whether you like your salmon simple or flavored with a variety of herbs and spices, it is ideal for your body to intake a healthy portion of a fatty fish like salmon to help boost your metabolic efficiency. These recipes are a great way to incorporate flavor to your dishes without ruining your diet. Try these recipes out with other fish like black cod or sea bass.