Avocado toast has been trending for a while now, and for good reason. Not only is it delicious, but having avocado on your toast for breakfast adds healthy fats and fiber to your meal. This will help keep your energy levels stable, while also leaving you feeling satiated from your meal. But if you're someone who just adds a little bit of salt and pepper on top of your avocado toast, this post is for you. Today we will share some new ways to spice up the flavor of your avocado toast, or increase the amount of nutrients you're eating, without adding too many additional calories to your meal.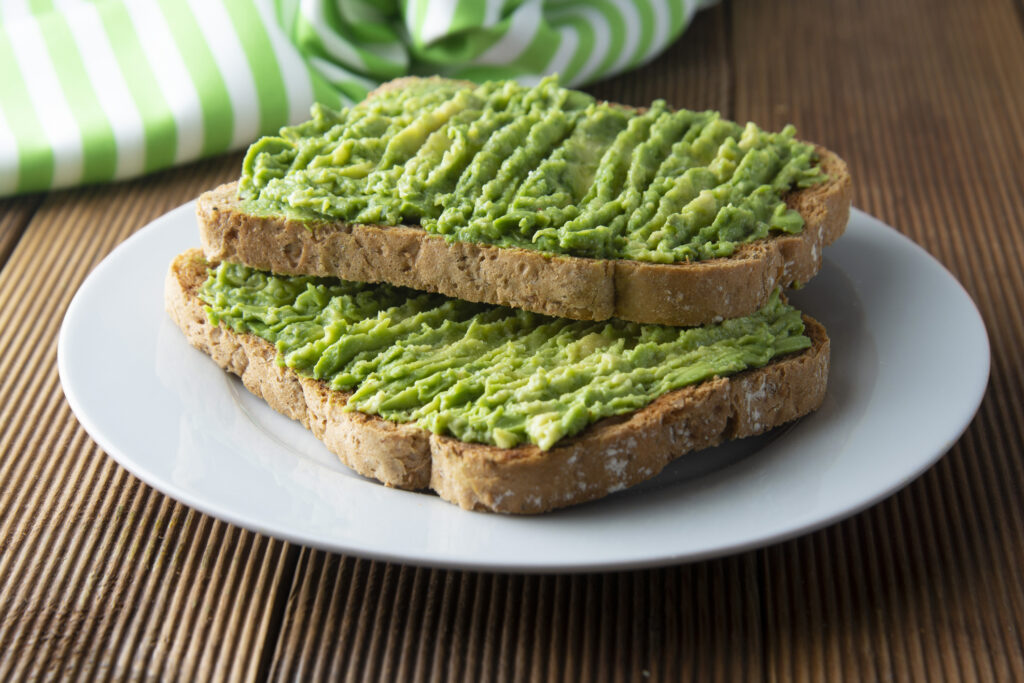 1. Avocado Toast With Lime Juice 
Squeezing or drizzling a little bit of lime juice onto your avocado toast will give it an extra zing that your taste buds will love. If you don't have lime, you can substitute lemon juice instead. One teaspoon of lime juice is just one calorie, so this is a great way to add more flavor without adding high calorie ingredients.
2. Flaxseed Avocado Toast 
Adding some freshly ground flax seeds on top of your avocado toast is a great way to make your meal more nutrient dense. Flax seeds are a good source of omega-3 fatty acids, especially for those who are vegetarian or vegan. Omega-3 fatty acids have anti-inflammatory properties and are known to help support heart health. Adding flax to your meals will also increase your overall fiber intake, which can be helpful for your digestive system. Sprinkling one teaspoon of ground flax seed to your avocado toast adds 12 calories, but will increase your overall nutrient intake.
3. Avocado Toast With Red Pepper Flakes
If you are a fan of hot, spicy food, adding red pepper flakes to your avocado toast is a great way to add some extra heat. The red color in peppers comes from carotenoids, which are antioxidants Increasing the amount of antioxidants in your diet is beneficial for disease prevention. One teaspoon of red pepper flakes is only 6 calories, so it's a great way to increase the flavor without increasing the overall calories in your avocado toast.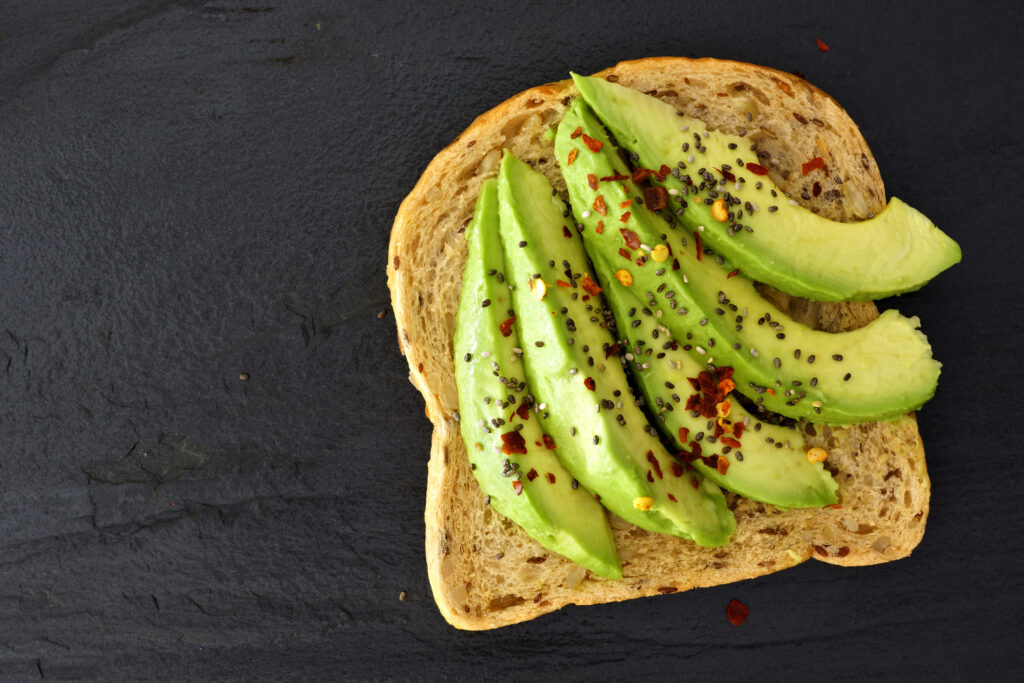 4. Balsamic Vinegar Avocado Toast
If you are a fan of the contrast that vinegar can add to meals, then you will love balsamic vinegar avocado toast. Balsamic vinegar contains a delicate balance of sweet and sour, while adding a level of richness that is unlike anything else. If you drizzle one teaspoon of balsamic vinegar onto your avocado toast, it will only add an additional 5 calories, yet it will be exploding with even more flavor!
5. Alfalfa Sprout Avocado Toast
Adding alfalfa sprouts on top of your avocado toast is a great way to add a bit of a crunch, as well as increasing the overall nutrient profile. Alfalfa sprouts come from germinated alfalfa seeds and are rich in many micronutrients. They contain vitamin C, which has antioxidant properties and supports a healthy immune system. Alfalfa sprouts are also a plant source of vitamin K, which helps regulate blood calcium levels and is important for bone health. Half a cup of alfalfa sprouts only contains 6 calories, so it is a great food to increase your nutrient levels without going overboard on calories in a meal.