Now that the summer heat is in full swing in the Northern Hemisphere, you may find yourself wanting a refreshing drink that will cool you down on a hot day. Today we will share some tasty drink recipes that are perfect for summer. Not only will these drinks quench your thirst and exhilarate your tastebuds, but they are also filled with many micronutrients that your body needs.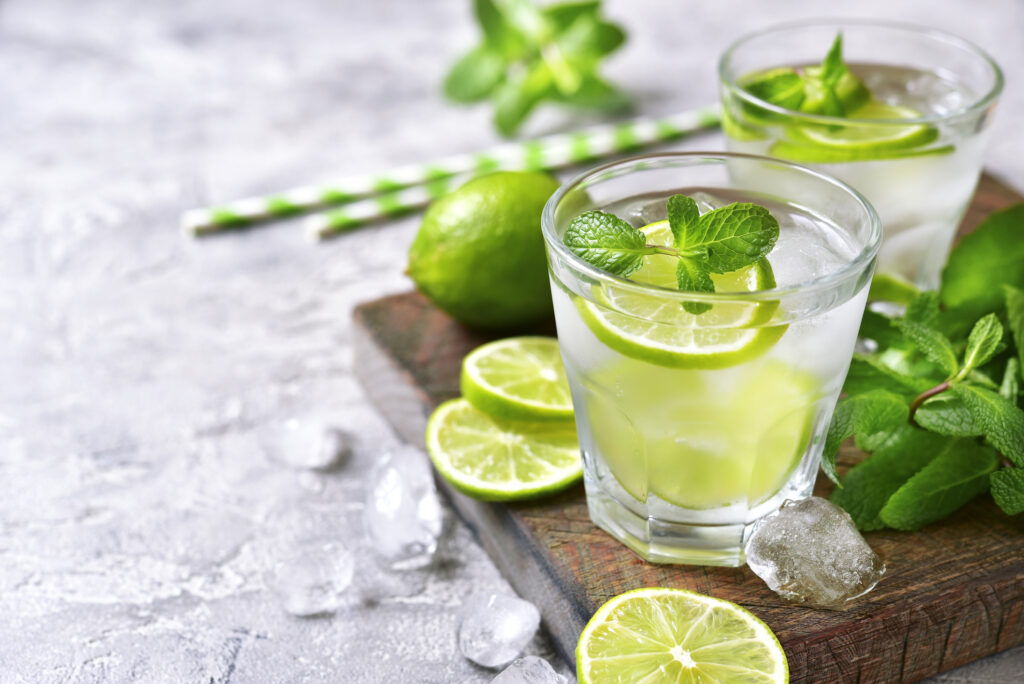 Mint Lime Sparkling Water Recipe 
This mint lime sparkling water recipe is something you'll keep coming back to this season. It's a great way to hydrate when you want a little extra kick in your water. Seltzer is a great way to make a drink taste a bit more like a refreshing cold soda on a hot day. Mint and lime is a great combination, which you know if you are someone who is a fan of mojitos. There is a reason a mojito is a tropical drink you'll find on any beach vacation, because this combination is cooling and refreshing!
This watermelon, basil, and lime drink is the perfect refreshing beverage to drink this summer. Watermelon is very hydrating, and this drink tastes sweet enough without needing to add any sugar. While basil may seem like an odd herb to add to a drink, there are many cocktails that use it, and it's actually a great flavor combination! You may also opt to use fresh lime juice if all you have is unflavored seltzer water.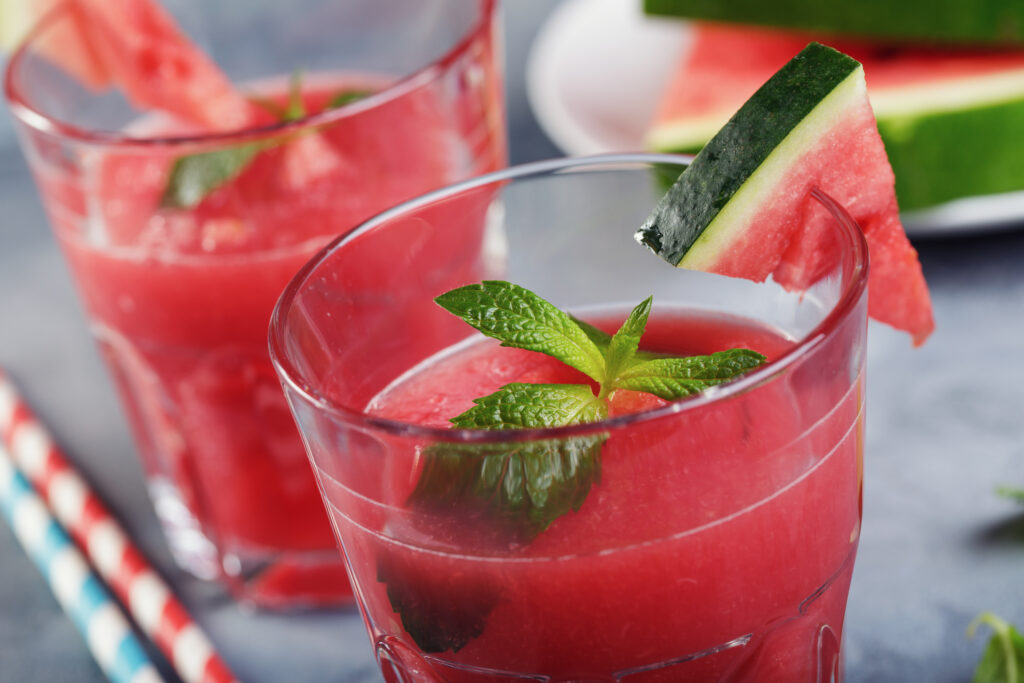 This refreshing hibiscus mocktail tastes delicious. Hibiscus is an herbal tea that is hydrating and cooling to the body. Hibiscus contains many antioxidants and also contains potassium, magnesium, and vitamin C. Antioxidants help prevent damage to your cells caused by free radicals. A diet rich in antioxidants can help prevent many diseases. Potassium and magnesium are both electrolytes that will help your body hydrate on the cellular level. Over 300 enzymes in your body require magnesium, so it's a very important nutrient for many biochemical reactions and cellular functions. Vitamin C helps strengthen your immune system and is important for the repair of all body tissues. Hibiscus has a berry-like flavor, and with the lime juice added in, it adds a little bit of sweetness to this drink, which is an awesome combination that your taste buds will love!
This recipe adds a great homemade twist to an all time summer favorite- lemonade! This peach lemonade recipe uses simple ingredients without any added sugar, so it's healthier than most of the store bought brands. The addition of peaches to lemonade is an absolute must-try this year. Whether you decide to just make a single glass for yourself, or the whole pitcher to serve your entire family and friends, this will be a new summer favorite.