Do you have a goal of losing weight but feel like you are just too busy to focus on it? You might feel like you just don't have enough time on your hands to cook multiple meals every day. Maybe you're juggling so much between work, taking care of the house, and getting your kids ready every day, while also trying to find time to decompress so your mental health doesn't slip. You might think following a meal plan is a luxury only for those who have more time to spare, but just because you have a busy life doesn't mean you need to put your weight loss goals on the back burner. Today we will discuss some weight loss tips for those with a busy schedule, including some of the most important things to focus on so your busy life doesn't sabotage your efforts, as well as some tips to save time throughout the week.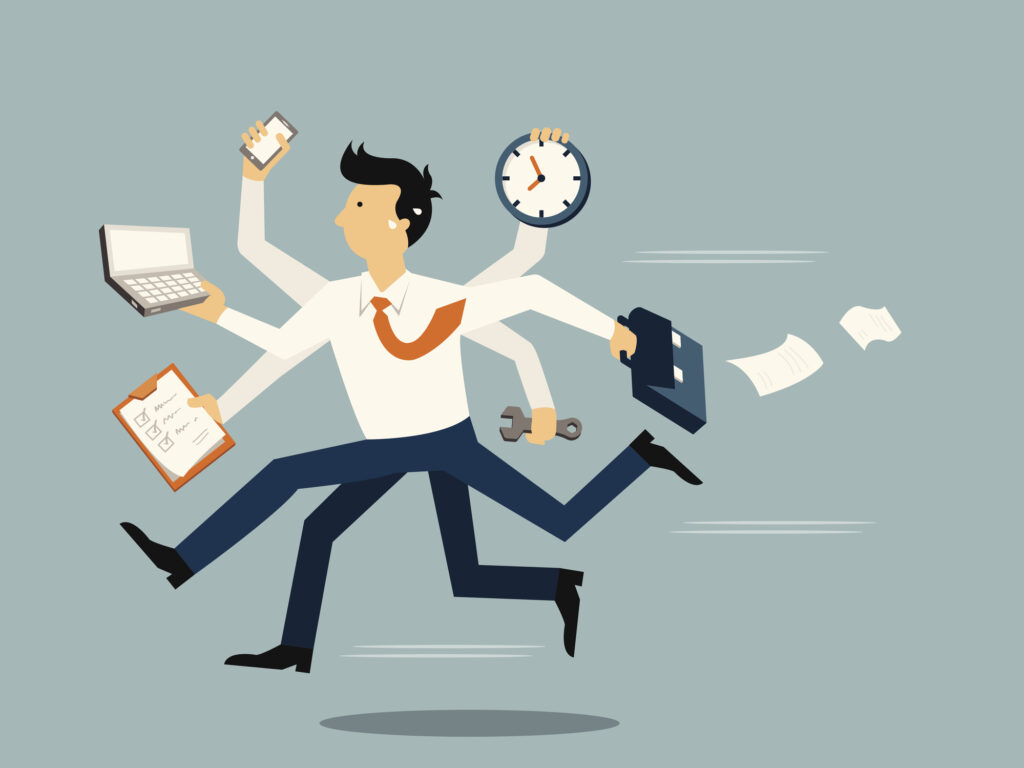 1. Don't Skip Meals 
When you're very busy throughout the week, it's common to find yourself skipping meals because you just don't have the time to prepare a meal. It's important to focus on not skipping any meals, because doing so can slow your metabolism and negatively affect hormone levels, such as cortisol and insulin. Skipping meals may also lead to food cravings. One of the worst cycles to be trapped in is that which you skip meals and then binge eat later. Consistency in your eating habits is key to appetite control and weight loss. The next two tips will be helpful in preventing you from skipping meals. 
2. Repeat Recipes Throughout the Week 
If you are someone who doesn't mind eating the same meal a couple of times per week, this is a great way to save time in your busy life. You can set up your meal plan for the week to have repeated meals, so that way, the first day you cook that meal, you just have to double or triple the recipe to have enough for the other days of the week. Then all you have to do for the days that the meal repeats is reheat leftovers!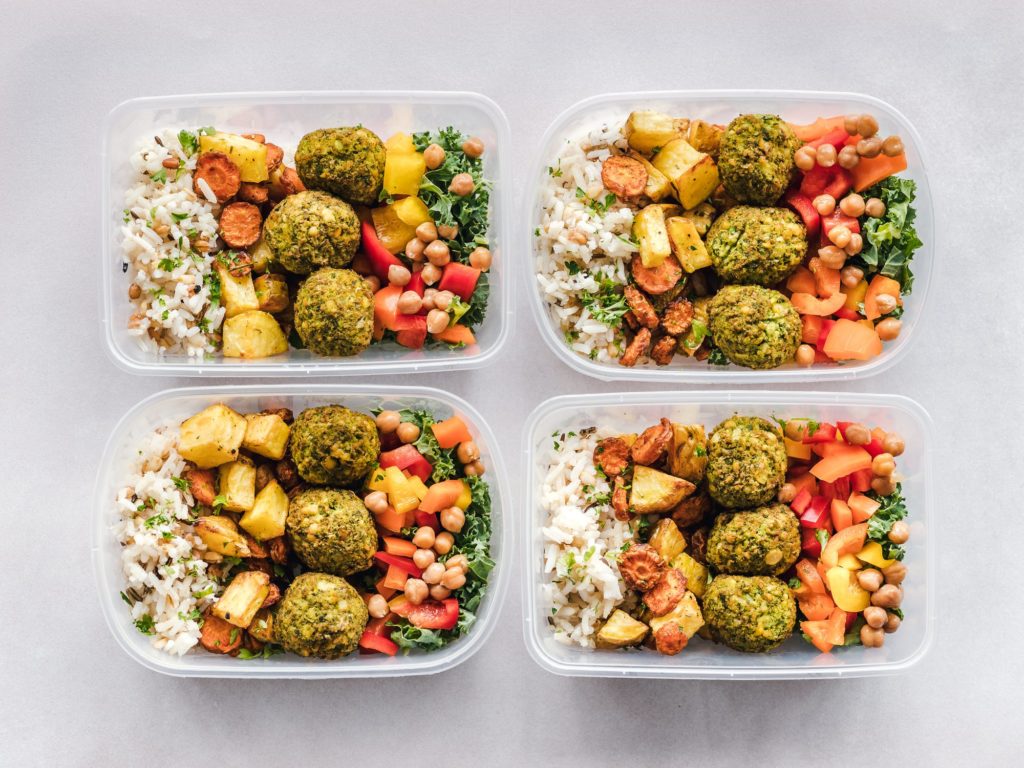 3. Focus on Meal Prepping 
If you have one or two days of the week where you have a bit more time in your schedule, these should be the days you focus on meal prepping for the week. This will save you a lot of time on the days you are busier. The G-Plans app is great at helping you stay organized with your meal plan for the week, but your next step should be creating a schedule that works for you around preparing your food in advance. This may just be pre-cutting vegetables, precooking meat and grain sources, or it could be completely cooking your meals for the week so you only have to reheat them later. No matter what way you decide to tackle meal prepping, it's bound to save you time. If you don't meal prep, then you wind up going through every step of the cooking process each day of the week, which means cutting up your food, cooking it, and all of the clean-up that's involved. 
4. Use a Grocery Delivery Service 
Driving to the store and shopping for all of your groceries for the week can certainly be time consuming. If you find that this adds more stress to your life because it's hard to carve out the time to do it, then you may want to consider getting your groceries delivered. The G-Plans app can connect your grocery list directly to Instacart or grocery delivery for Kroger stores. Or, if you have another app or store you prefer, such as Shipt or Whole Foods delivery via the Amazon app, you can choose to use one of these as well.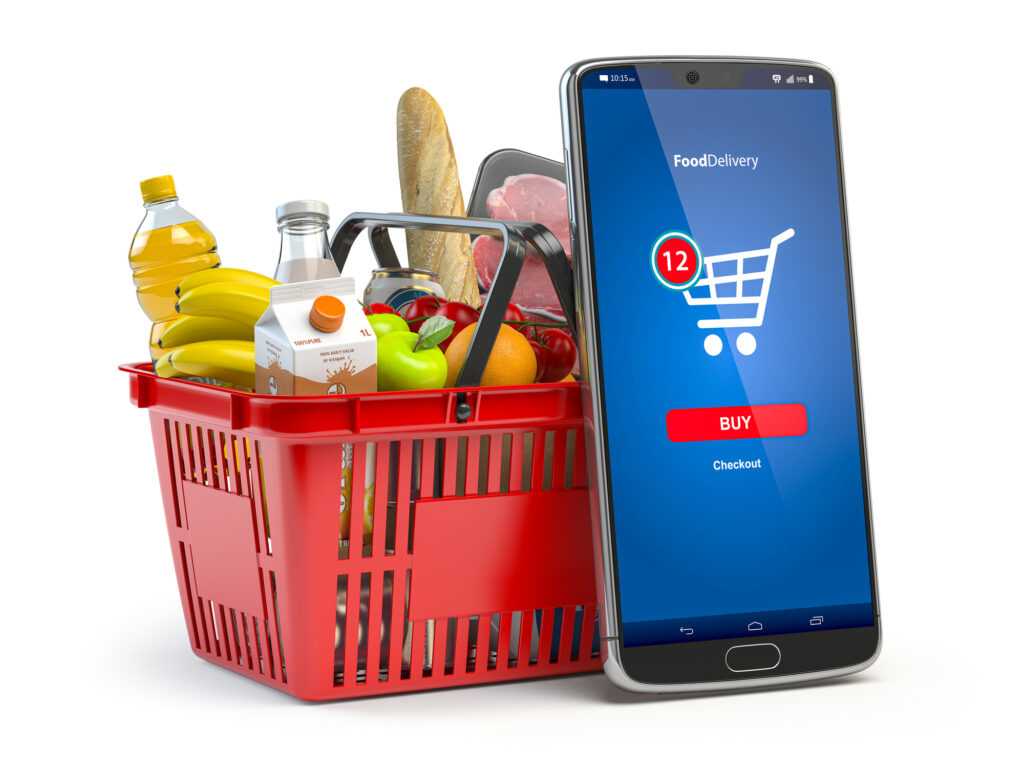 5. Choose Simple Snacks To Carry With You 
If you have a busy schedule, try focusing on snacks that you don't have to prepare at all. Some grab-and-go snack ideas include fruit, nuts, veggies, hard boiled eggs, and protein bars. If you are someone who is at the office for a large portion of the day, it would also be wise to keep snacks there, so you never find yourself without any food to snack on. Or, if you are someone who spends a lot of your time driving around each day, you may want to keep snacks in your car (but stick to ones that won't go bad or melt in the sun). We've all gotten to the point of being so hungry that we will eat the first thing we see, which unfortunately, isn't always the healthiest option. Eating healthy snacks throughout the day will help avoid food cravings and keep you eating on a routine schedule, which will assist your weight loss efforts. 
6. Sign Up For a Healthy Meal Delivery Service 
Did you know that G-Plans is now working with the meal delivery service Sunbasket? There are many similar companies like this, but you can sign up for Sunbasket and have the meals directly connected to your G-Plans account. This makes the process as easy as picking your meals, having them delivered to you, and then simply swapping them in the way you would any recipe in the app.