The supermarket shelves are constantly evolving to keep up with the ever-increasing demand for dairy free products. There are many options out there when it comes to choosing dairy free yogurt alternatives. Today we will share some of our top picks with you and discuss the different types of options you have when it comes to choosing a dairy free yogurt.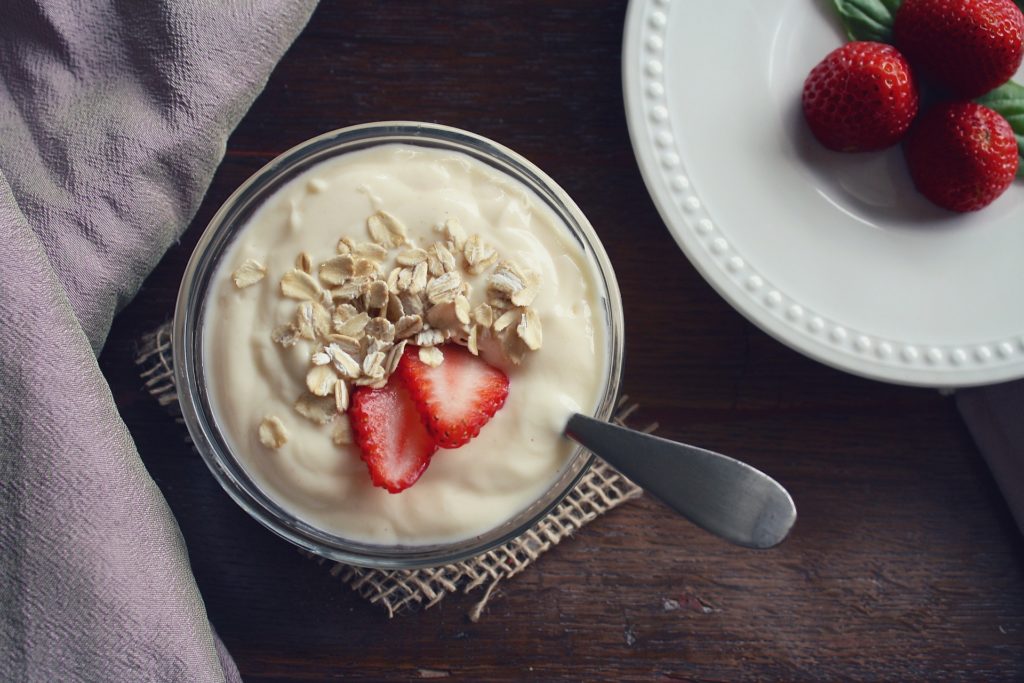 Nancy's
Nancy's makes a lot of health conscious food products, so it's no surprise that they make dairy free yogurt too. Their dairy free yogurt is made from oat milk and they also include extra protein from fava beans. Their oat milk yogurts are completely vegan, gluten free, and non-GMO. They have some unique flavors to choose from, such as strawberry hibiscus, apple cinnamon, and passion fruit banana. They also carry their plain and vanilla flavors in both 6 ounce single serve cups as well as 24 ounce tubs which are more cost effective. We definitely recommend trying out these flavors that you can't find anywhere else!
So Delicious 
So Delicious makes different yogurt products from both coconut milk and oat milk. All of their yogurts are completely vegan and non-GMO. They come in a variety of flavors and sizes. They make a lot of single serve yogurt cups and for some of their flavors they also have larger 24 ounce tubs as well. So Delicious also has single serve containers with pairings, or yogurt add-ins, such as granola, nuts, toasted coconut, graham crackers, and pretzels, depending on the flavor. This is a unique product line which makes it nice and simple to add in a little bit of crunch to your yogurt and is a great on-the-go snack!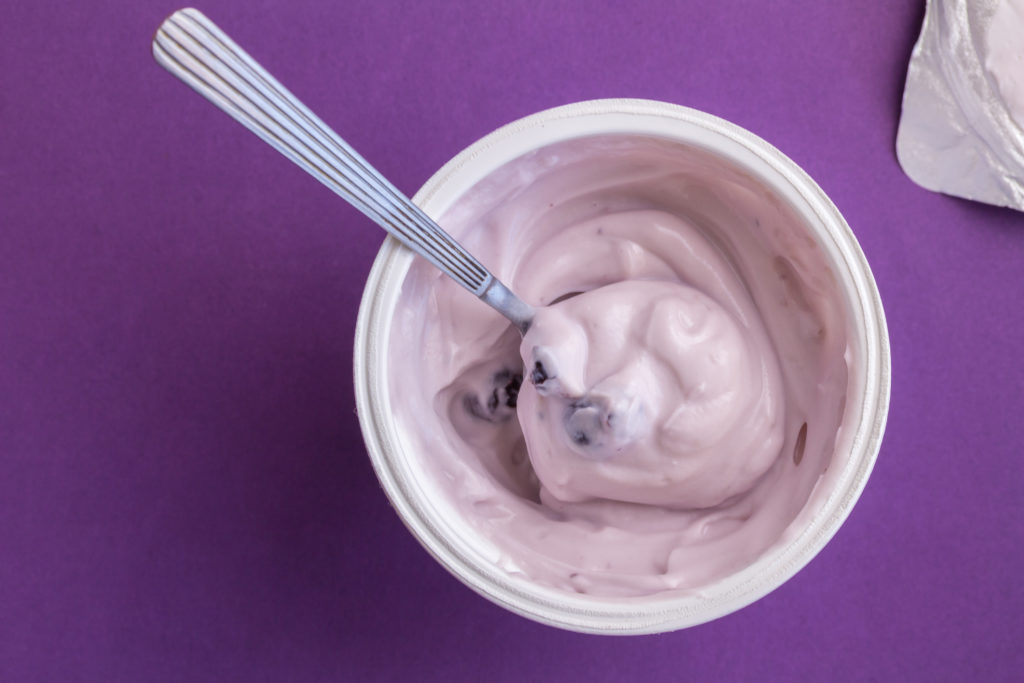 Forager
Forager makes a variety of yogurt options made from a mix of cashew milk and coconut cream. This combination makes their products very creamy just like regular dairy yogurt. Their yogurt products are all vegan, gluten free, and certified USDA organic. Forager has regular yogurt offered in multiple flavors and sizes, a drinkable yogurt that is thinner in consistency, and a Greek yogurt option. Their Greek yogurts are formulated to have extra plant based protein, which is derived from watermelon seeds, brown rice, and pumpkin seeds. We highly recommend trying out this brand and all of the options they have to offer! 
Silk
Silk is definitely a leading brand when it comes to plant based milk, but did you know they also make dairy free yogurt as well? Silk makes many yogurt products from a variety of dairy free milks, so there are many options to choose from. They have yogurts made from almond milk, soy milk, oat milk, and coconut milk, which is their Greek style yogurt. Some of their almond milk yogurts also come with mix-ins including granola, chia seeds, toasted coconut, dried apple pieces, almond slices, and dark chocolate.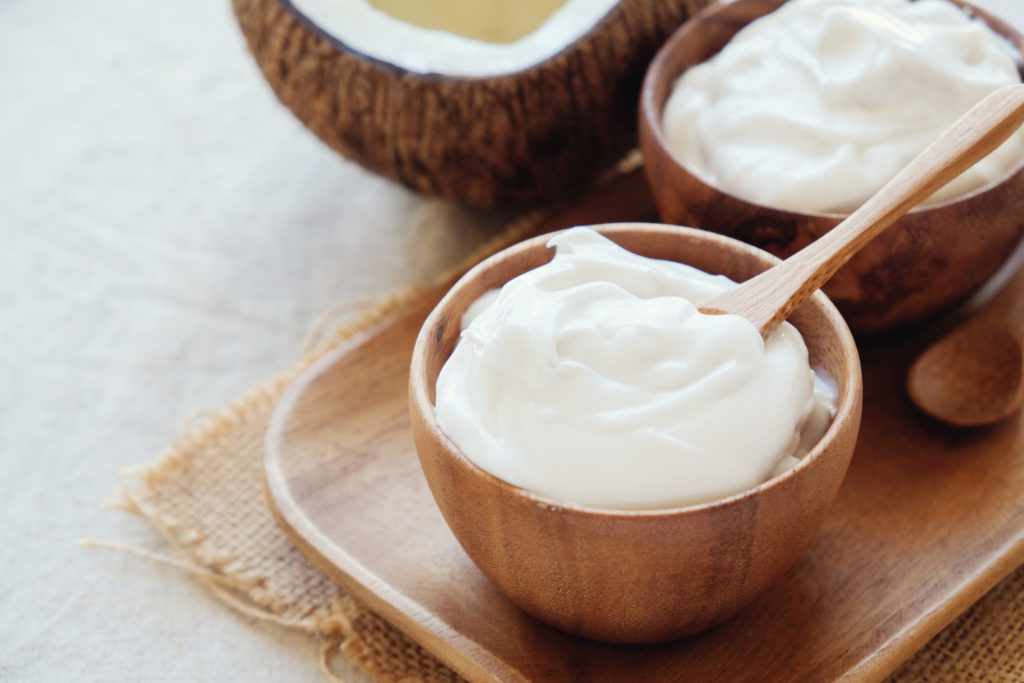 Kite Hill
Kite Hill is another brand that makes some amazing dairy free products. When it comes to yogurt, they offer a variety of options to choose from. All of their yogurts are made from almond milk, and their original product line contains many flavor options. They also make a line of protein yogurts which are also made from almond milk and contain extra protein from soy and fava beans. These yogurts have 10 grams of protein per serving and taste sweeter, but they use both cane sugar and stevia to sweeten them. These protein yogurts only have 5 grams of sugar per serving, which is lower than the sweetened yogurt that other brands produce. But if you're looking for a product with higher protein and even less sugar, their unsweetened Greek style yogurts have 11 grams of almond protein and only 2 grams of sugar per serving. Kite Hill also makes a kid's line with squeezable yogurt in a tube that is made from almond milk and coconut cream.