As Thanksgiving draws near, it is normal to feel a little anxious about approaching the holiday while trying to stick to your diet. Fortunately, there are so many ways to make healthier alternatives to traditional Thanksgiving dishes while pleasing your whole family and sticking to your goals!
If you are attending a Thanksgiving meal and are responsible for bringing a dish, bring a vegetable such as roasted brussels sprouts or a green salad! That way, you can be sure there will be at least one green, fresh food on the table! If you are responsible for any other dish, here are some suggestions to health-ify some classics.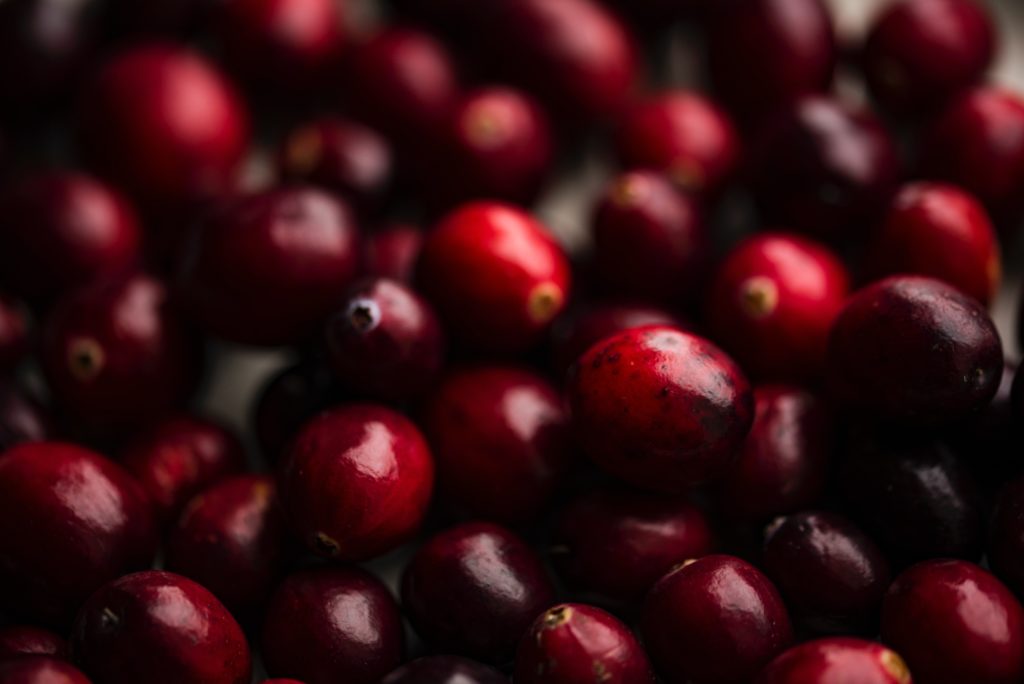 Cranberry Sauce:
Fresh cranberries have a high nutrient and antioxidant content! However, traditional cranberry sauce is packed full of sugar, which totally defeats the health benefit. Here are a couple low sugar takes on the classic:
Here is a very simple cranberry sauce recipe that swaps the sugar for a natural, low glycemic alternative. It doesn't taste any different than the classic. . . but your blood sugar level will sure know the difference!
Spiced Cranberry Sauce:
This version spices things up with some cinnamon, nutmeg and cloves, and is sweetened with some orange juice and a touch of maple syrup. Not quite as low in sugar as the recipe above, but still much less refined sugar than a traditional or canned cranberry sauce!
Stuffing:
Okay, some of us may have a totally understandable weakness for stuffing, but it's also a great way to pack in the carbs, gluten, sodium, and extra calories. If you're trying to avoid gluten or manage your carb intake, it may wise to consider making a grain-free or gluten-free variation to help you stick to your goals.
This paleo version of stuffing uses herbs, vegetables, and almond flour to create a healthier alternative.
This is another great option for anyone trying to manage their calories or carbs! Rich in vegetables, nutrients and herbs, and free from bread and grains, this recipe still packs tons of flavor and can even be prepared vegan.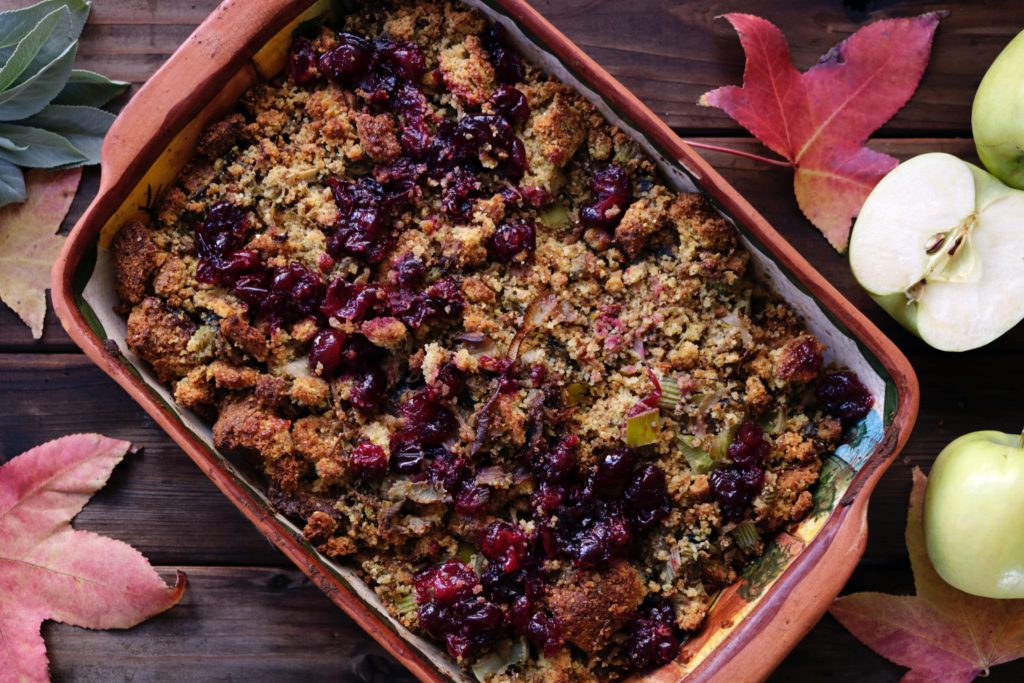 Gravy:
Those gravy packets you get in the store are admittedly pretty delicious, and so easy! However, they also contain inflammatory ingredients such as wheat flour, artificial colors, flavor enhancers, and are heavily processed. Instead, consider making a simple gravy from scratch that is less processed, healthier, and much more flavorful!
This recipe only has 6 ingredients, is gluten-free, dairy-free, nut free, totally vegan, low calorie, and also very flavorful.
If you're looking for a simple, classic gravy, this is it! Made from turkey broth, cornstarch and not much else, it will taste exactly how you're expecting but without any unhealthy additives.
Dessert:
The dessert table can cause a lot of anxiety when you're trying to stick to your diet, but if you prepare a dessert according to your dietary needs, you'll be able to satisfy that sweet tooth without sabotaging your goals.
Traditional pie crust is made with butter and flour. Since pie is a traditional Thanksgiving dessert, and easy way to improve the health profile of a pie is to swap a traditional crust for a healthier version. This Paleo-friendly crust is made from coconut and almond flours and coconut oil and is packed with fiber and healthy fat instead of saturated fat and empty carbs.
This recipe is sweetened with a low-glycemic sugar alternative and switches heavy cream for coconut milk for a gluten free, dairy free, sugar free pie that is just as delicious as the real deal!
Another holiday classic, this apple pie is Paleo friendly, low in added sugar, and contains no dairy or gluten.
When it comes to desserts, it doesn't get more indulgent than pecan pie! While this healthier alternative is by no means light, it is sweetened with dates and applesauce in place of the enormous amount of sugar that comes with traditional pecan pie!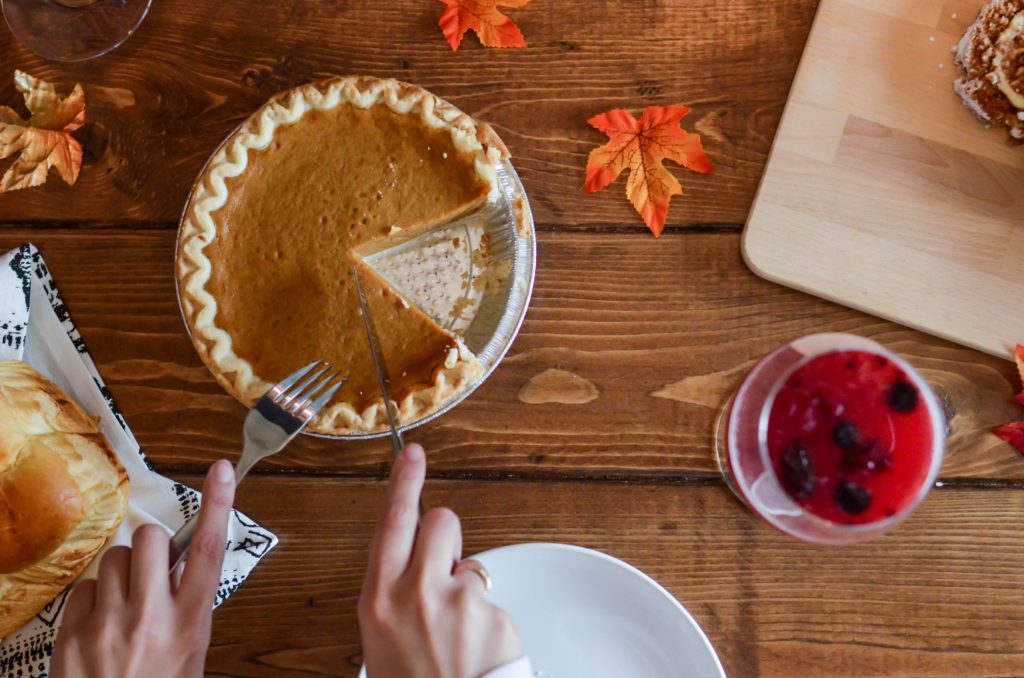 By following some of these alternatives to traditional Thanksgiving recipes, you'll be able to enjoy the fun and flavor of the holiday without sacrificing your goals!